UMRAH & HAJJ VACCINE PACKAGES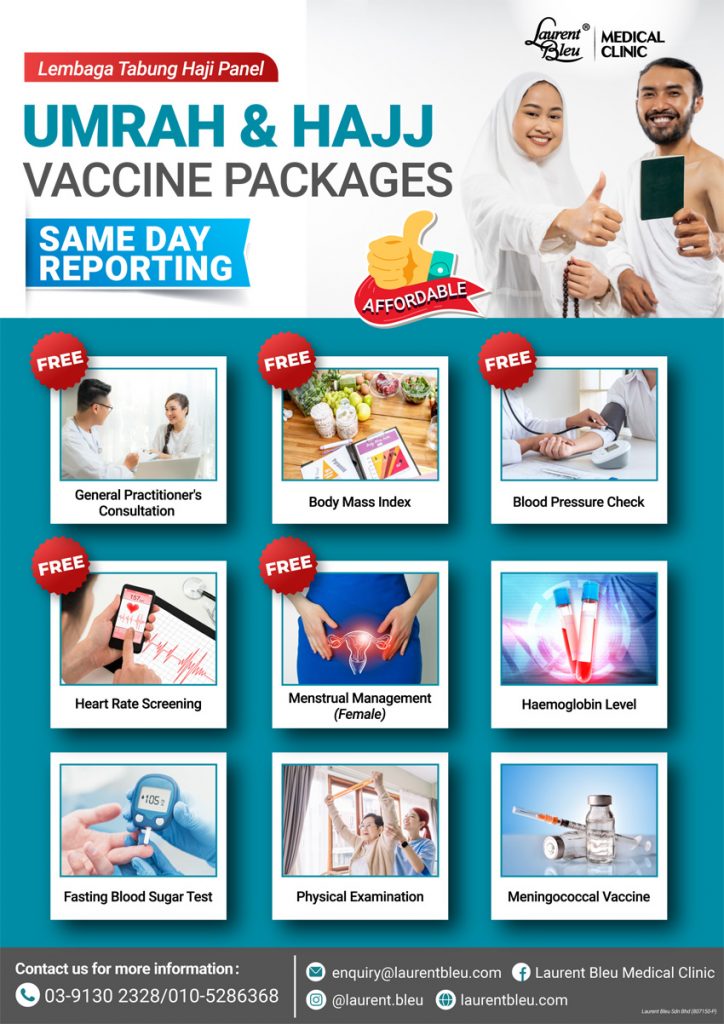 Many who have performed their pilgrimage either Hajj or Umrah will understand the challenges when thousands  of people converge into one place, especially when it comes to health and safety. We are here to help the pilgrims in their ultimate journey performing Umrah and Hajj.
Pilgrims must disclose all medical conditions to the doctor.
Pilgrims should provide the doctor with any documents or records pertaining to their own medical status for review (e.g. patients' history reports, consultation notes, diagnostic imaging studies and referral letters).
Pilgrims must physically show their medications for a review by our doctor.  
If the pilgrim requires help, he/she may bring a guardian (e.g., senior citizen, young children, unable to understand medical statements).
Pilgrims are required to bring along "Buku Rekod Rawatan Jemaah Haji" with them.  *Only for Hajj health screening.
We would love to hear your thoughts on how we can improve your experience!