Stay healthy during this COVID-19 pandemic
as recommended by WHO and MOH Malaysia.
Laurent Bleu is headed by a team of medical doctors with over 20 years of experience and supported by dedicated nursing, dietetics, technical and administrative staff to provide our patients with the best care possible. Located within UCSI College, the clinic is open to UCSI staff, students and the general public, offering convenient and comprehensive medical services.
In addition to daily outpatient treatment, our services cover a wide range of health screenings that include general doctor consultations, vaccinations, medical check-ups, dressings, nebuliser treatment, blood test, path lab, and others. Our Medical Officers are not only highly qualified general health practitioners, but they are also experts on matters related to skin science, healthy aging and wellness.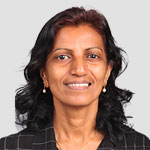 Dr.Margaret Fori
Medical officer with over 20 years of experiences

MBBS, Bangalore, India

Diploma in Primary care dermatology (Institute of Dermatology Bangkok, Thailand).

Master of Science in Healthy Aging, Medical Aesthetics and Regenerative Medicine (UCSI), Malaysia.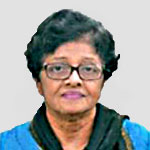 Dr. Molly John
Medical officer with over 35 years of experiences

MBBS. Karnataka.

Trained in Basic Life Support and Advanced Cardiovascular Life Support.


Under our Student Lifestyle Package, you will be eligible to have free, unlimited doctor's consultations! look here for more details.
Clinic Hours :
Monday – Friday 8 :30am – 5 30pm
Saturdays 8: 30am – 12: 30pm